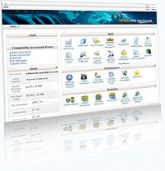 My Net Host is an Australian based web hosting company offering quality web hosting solutions.
Mynethost web hosting offers both Australian web hosting and US web hosting on Linux servers, our servers are all set up with the same software running the industry leading cPanel control panel.
We offer an affordable range of Linux web hosting packages to suit individual and business web hosting needs. We have a guaranteed uptime of 99.9% per month, every month. This is surpassed by our excellent record monitored by Web Hosting Stuff. Our proven track record makes us the best choice for your website hosting needs.
Web Hosting Features
cPanel industry leading control panel
24x7 support ticket system
Assistance with website transfer where possible
Guaranteed Uptime
Free web hosting trial with our 100% money back guarantee
Comprehensive website stats