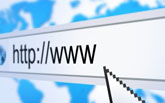 Melbourne web design
My Net Host is a premier web design company in Australia, offering you quality Melbourne web design solutions that reflect your brand strategy and enhance organisational image. We deliver websites that display unparalleled performance and lead to a great user-experience. Whether you need a new website design or a makeover of your existing site, we are there to help you with optimised websites at cost-effective rates. Our work procedure involves evaluating the needs of each client to deliver successful sites that attract, engage and stimulate visitors. In short, you get a website that is simply good to see, great to use and it works.
Designing a website alone is not enough to ensure it is successful. A website design will need a strategy for conversion optimisation, search engine optimisation and social media integration to be successful. The best looking website is of no use to you if it is not producing the results you are expecting from it.
What do you want your website to achieve?

Incorporating search engine optimisation into your design and monitoring your conversion ratio is an important part of a successful website design.
Our specialisations include:
HTML Web Design- This is ideal for clients who wish to have a professional website that is static in nature, i.e. once hosted, no change of content is required from the client's end. Here we apply HTML (Hyper Text Markup Language) and CSS (Cascading Style Sheet) to create search engine optimised websites.
CMS Web Design- Whether you want a new CMS (Content Management System) style website or need to shift your static site to a dynamic content managed one, we offer you CMS based on freely available software packages compatible with any PHP or MySQL installed Linux server. CMS websites enables the site administrator to edit content of the web pages, this avoids costly content changes and enables you the end user to take more control of your website.
E-commerce Web Design- Good organisation and easy navigation are qualities required for all e-commerce websites, you need to stimulate visitors to buy your products. We design effective e-commerce sites which are dynamic and offer a brilliant platform for virtual shopping through attractive display of the product portfolio and ease of access to shopping cart and final purchase.
MyNetHost Melbourne web design.
Web Design Melbourne Why Choose Us?
We will be more than happy to provide you with an obligation free quote for your web design project
We will use freely available software or commercial software that you can freely take with you if you you decide to leave we do not use proprietary CMS systems that will only run on our servers.
We will purchase your domain name in your name not ours we are not here to lock you into contract or force you to stay.
MyNetHost is the best choice for Web Design Melbourne and we are here to prove it, click on the Quote link in the menu to the right and see what we can do for you.
Web Design Melbourne quality websites at affordable prices.